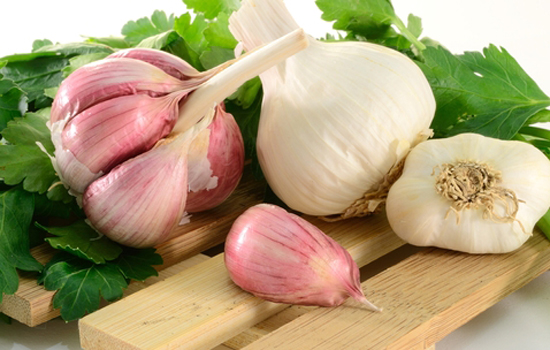 Garlic is a herb that is most commonly used as a flavoring has also been used as a medicine. It has been used by humans for thousands of years and was first used in Ancient Egypt for both culinary purposes and its health and therapeutic benefits. From Ancient Egypt garlic spread to the advanced ancient civilizations of the Indus Valley. From there it made its way to China.The French, Spanish and Portuguese introduced garlic to the New World.It is extremely easy to source in most countries and can be consumed cooked or fresh.
It is most easily included in your food or can be eaten on its own. You don't need to limit yourself to fresh garlic either. Garlic powder or dried garlic flakes are just as effective and super easy to keep in the kitchen for everyday use. Indian kitchen is incomplete without this herb. The strong aroma of this herb really gives good taste to every Indian dish.
It is recommended that adults consume no more than one clove two or three times a day and that children have one quarter to one half a clove, once or twice a day.
Winter is coming and garlic is really helpful to prevent us from cold and flu in this season. Garlic contains good amount of vitamin C and everyone knows the value of vitamin C in cold and flu. LDL cholesterol is no friend of garlic and the aortic plaque deposits that gather on the walls of your body's veins can be reduced with the use of garlic too.
Studies have shown the amazing benefits of taking garlic in relation to heart disease. Regular use of garlic can reduce blood sugar level and cancer cells. Some studies have shown that garlic is good for weight loss but one should always consult a doctor before taking pills made from garlic to reduce weight.
यह खबर निम्न श्रेणियों पर भी है:
Health