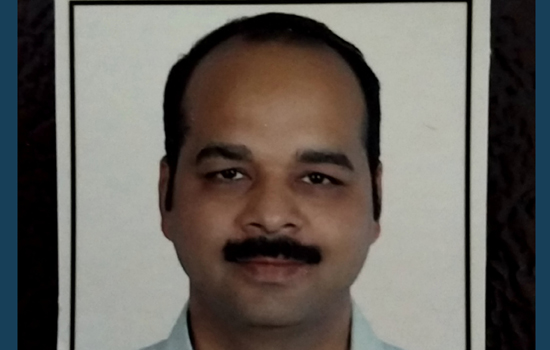 Dynamic determined and optimistic, Dr Sourav Singh, presently principal, RR Dental College, Umarda, Udaipur and also Prof. and Head of Oral Maxillo facial Surgery comes from a small village near Varanasi on UP-Bihar border.
Jaipur born Singh has a bright academic record and did extremely well in BDS at MDS exams and passed with distinction from King George's Medical College, Lucknow. He has over 15 years experience of teaching PG and UG classes in oral and Maxillo official surgery. He has been internal and external examiner for BDS and MDS for various universities.
Sourav has the distinction of attending and presenting paper's in several national and international conferences seminars and workshop. His research papers have been published in reputed national and international journals.
Sourav says that his Udaipur dental clinic. where he works with wife Smita, is a 15 year old state of the art dental clinic with latest facilities such as dental implants, Maxillo facial surgery, orthographic surgery, tooth revashcharization and regeneration, laser surgery, laser teeth whitening, laser root canal treatments invisible filling veneers etc.
Dr Sourav Singh has a rich experience of handling oral and maxilla-facial surgeries of mouth like cysts, tumors, impacted, teeth ect. With the changing face of dentistry, Dr. Singhs emphasis is on dental implants for replacing missing teeth.
He is a recipient of district level award for his exemplary work in dentistry by govt. of Rajasthan.
Sourav recommends dental implants for replacing missing teeth, he says that dental implant is an artificial tooth root of titanium that is placed into the jaw bone to hold a replacement tooth or bridge. It is an option or people who have lost a tooth or teeth due to oral disease, injury or any other reason, compared to removable dentures, bridges and corners dental implants are a popular and effective long term solution for people who suffer from missing teeth falling teeth or chronic dental problems, because they fit, feel and function like natural teeth, dental implants are quickly becoming the new standard in tooth replacement.
Dr. singh feels that the medical scenario of Udaipur has changed rapidly. As high class facilities are now available in lake city itself, people need not go out to neighboring places like Ahmadabad. It is really a great advantage with quite a few dental colleges in the town; there is a glut of dental surgeons. The advances in medical science post 2000 are several times bigger than those between 1947 and 2000.
Singh's dream was to serve in the army but twist of fate made him a dental surgeon. He feels that armed forces are the backbones of our nation. Similarly he feels that the farmer is another pillar on which the structure of the nation rests. He feels that is was due to grandfather, who was a farmer, that he rose to such great heights.
Sourav says that Udaipur has not changed much during the decade and half and has retained its old charm. People here are still friendly.
When at college sourav spent a lot of time in extra-curricular activities. He played cricket and s big fan of the game.
Adventure lover surav has travelled widely. He likes adventure sports such as parasailing. He loved sea beaches more than hill stations. He spends a lot of time with his family and large circle of friends. He reads a lot of newspapers & magazines He uses internet for his professional growth.
यह खबर निम्न श्रेणियों पर भी है:
Contributors