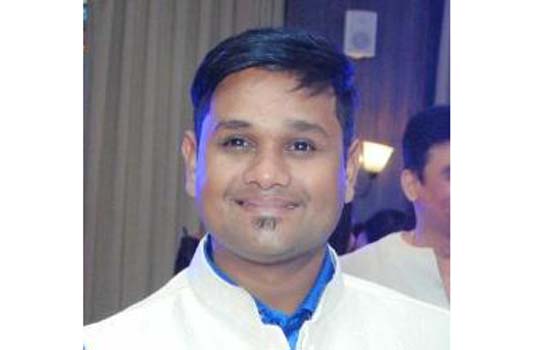 Mumbai: Silver screen seems to be a world full of glamour, treasure ( Izzat ) and celebrations. We observe that in Bollywood heroines are celebrities, showered with lime-light, leading a luxurious life and enjoying the love of huge fan followings but this is the bright side of the coin on the contrary there is a dark side also which is unbelievable, undesirable and unpredictable that is the world behind the silver screen.
Everyday thousands of adolescent, teenagers and even boys and girls of tender age alight from different trains in Mumbai from all over the country.
They enter Mumbai with lots of dreams and fantacies glittering in their eyes. These teenagers are innocent and mostly ignorant about the truth and darkness behind the silver screen. They come to Mumbai to become heroes and heroines. They don't want to settle for less than that. Boys somehow explore shelters or a place to stay from where they can carry out struggle to become heroes . And they somehow accommodate with local residents to stay in Mumbai, But situation for girls is totally adverse and dangerous. Mostly teenage girls with fair complexion, beautiful face and good figure enter Mumbai with a confidence that there assets will help them to become a film star an silver screen. But these innocent buds forget that dreams and fantasies do not came true in practical life. It is a bitter truth that around Railway Stations, Bus Stands, there are groups of anti social elements who are everywhere hunting for the prey. If these innocent Bollywood aspirants somehow escape from them, these boys and girls head towards the casting agencies who claim to be the best gateway to give a chance in film, albums, daily soap, Ad Agencies etc. There are some reputed and authentic casting agencies in Mumbai who are reliable and actually strive for selecting and casting the best candidate for acting in films. But these registered agencies can be counted on fingers having high reputation long experience and working for decades at one place with dedication .
The Dark Side
On the other hand there are large number of casting agencies, touts, brokers, mediators, scrupulous agents and offices with Fake identity. They are indulged in illegal activities like human trafficking. If any girl falls in their clutches, her future and career spoils forever. They claim to be associated with big banners and reputed production houses and also famous film stars and their aim is to somehow convince the new comers for compromise. These are called casting couch. Once their selfish demand is fulfilled they supply the girls to others. Even if they offer roles for extra or background dancers or even short presence on the screen they exploit the fresher physically mentally and financially. For long years the most peculiar fact is that not only girls , the boys are also physically exploited in due course of struggle.
My Close Observation
I have also been a struggler for several years in film Industry and have observed the dark side of the lime light. I could be secured from all this menace because I come from well to do, educated and supportive family . Besides that I was mature at an early age. I had also sufficient information from different sources about the film industry and I was aware of all the pitfalls in film world. Being a film Director, Actor and Script writer and I got an opportunity to watch different grey shades behind the screen closely.
My Advice to Freshers
After knowing the above truth and practical facts about the film industry I would like to suggest the teenagers and film aspirants to think practically, Be mature and act rationally secondly, your parents are your well wishers, take them in confidence and always act according to their advice.
If you reveal your dreams your parents and elders will understand your aspiration & you will certainly get their full support.
I personally know many struggling actors whose mother, father elder brother or sister have settled in Mumbai for their protection and promoting their career through decent means. Today they are totally secured and flourishing in the Bollywood successfully, busy with films , serials , ad-shoots and albums etc. Fresher's and strugglers must keep in mind if you are strong and well determined , if you refuse to compromise none can force or compel you to do so.
Advice to Parents :-
On the other hand I would suggest to the parents that be suggest to the parents that be supportive and close to your child and try to understand their tender Emotions and instead of scolding them stand by them as a Guide, Teacher and Mentor for their healthy growth. Your Son or Daughter must have deep confidence in you to share his / her aspirations, Joy , Sorrow , Disappointment. Frustration with you like a true friend, so that your teenage child doesn't deviate towards and select wrong options in any unknown direction.
You must keep a close vigilance over your Childs friends since they may be a source of provocation for pushing your child astray. Parents must not curb the feelings and talents of their children with force.
I would feel Satisfied
If this article written by me could save a single teenager from the dangers of the film industry, My effort to write this article will be justified and rewarded and I shall feel satisfied. This article is not focused on the dark side of the film Industry but is concentrated to make the youth aware of the pitfalls and challenges of the glamorous world . The above facts will help them to groom their personality so strong that their life becomes prosperous and they make their family and society feel proud.
- Vijay Shrivastava
Film Director
Actor & Script Writer