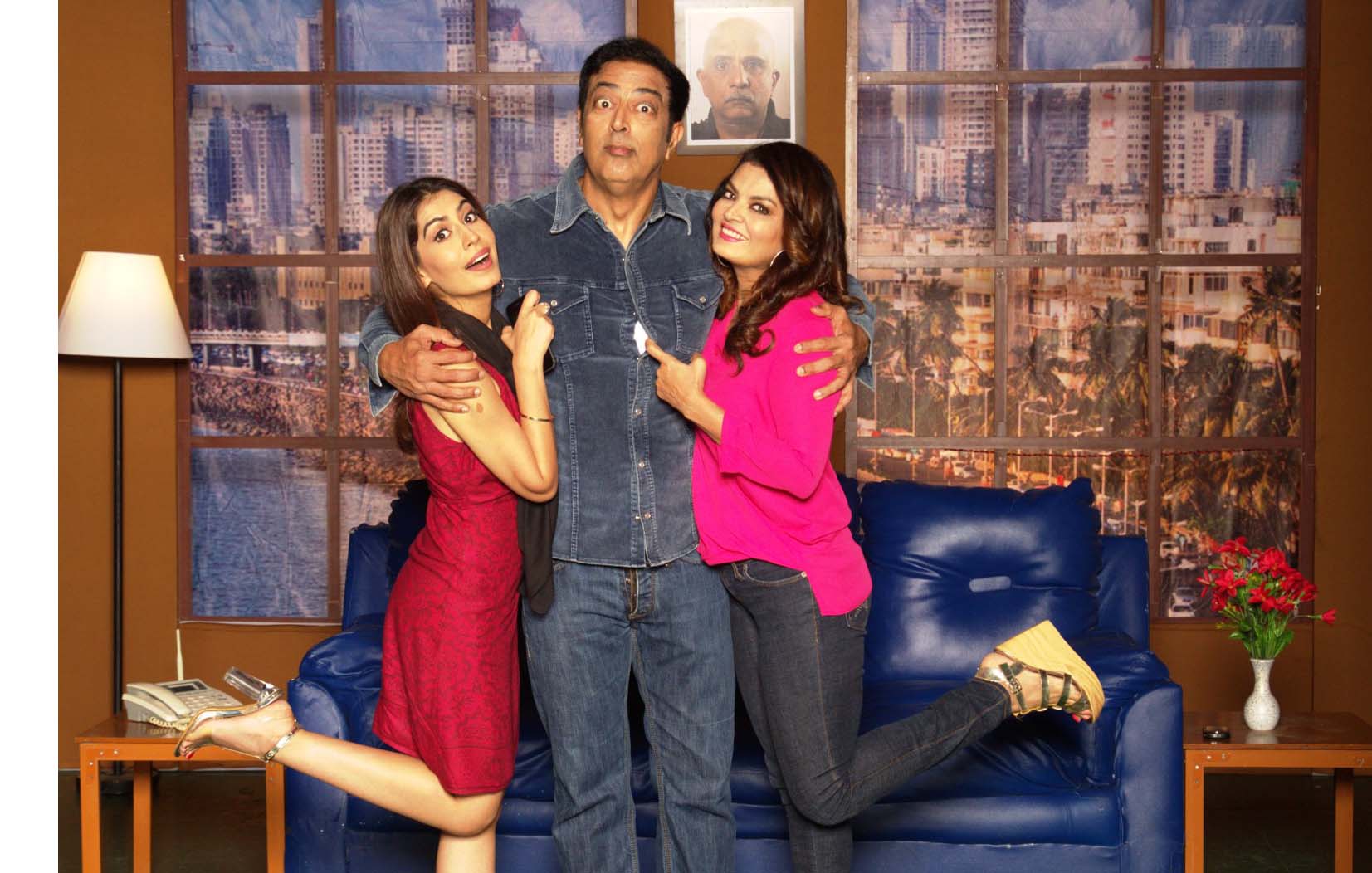 Mumbai: The distinguished film and television actor VinduDara Singh's maiden venture into production has reaped rich fruits. His maiden play, "Golmaal – The Play" has received a tremendous appreciation from not only the audience but also the stars and celebrities who were fortunate to watch this play.
In admiration and salutation the B-town celebrities posted their comments on the play. The noted comedian of Indian cinema, Johnny Lever and the first stand-up comedians in the country said, "Wakaye hi kamaaldhamaal comedy hai!" Actress ArchanaPuran Singh, who played iconic comic roles of 'Miss Braganza' in 'KuchKuchHotaHai' and others and the judge of comedy, chipped in saying, "It's a great ensemble laugh a minute comedy!" Multi-talented actress Bhagyashree who bagged the Filmfare Award for Best Female Debut in 'Maine PyaarKiya', approving the praise by her colleagues added, "Every time I heard bzzzzzzzzzz I couldn't stop laughing"! Her actor-husband HimalayDassani who is a producer and businessman too supplemented the appreciation by saying, "It's simply the best way to spend your weekend."
From the musical department, noted playback singer AlkaYagnik, a two-time recipient of the National Film Award in a career spanning over three decades commented, "I think "Golmaal…." is the funniest play I have ever seen"! "It's a very funny play and the entire team deserves a round of applause!" pronounced the veteran singer Sonu Nigam who is also a live performer, host and actor too. Padmashree awarded ghazal singer PankajUdhas subsequently speaking highly said, "Golmaal…. Is actually a pure non-stop laughter"!
Putting his stamp of approval actor-director ParmeetSethi excitedly says, "Bzzzzzzzzz…, outstanding. People will understand as to what I'm saying when they see the play"!
TV star Puneesh Sharma and 'Bigg Boss 11' fame added, "The comedy of Golmaal …. Is awesome and the energy shown by VinduPaaji and his team is fantastic"! The gorgeous BandagiKalra who made her presence felt in the reality show, 'Bigg Boss 11' putting her hands together announces, "It's a laugh riot!". "It is very hard to make an audience laugh and 'Golmaal – The Play' has passed the test with flying colours"!, puts in the veteran television and film actor Avtar Gill.
'Golmaal – The Play' is a satire on the existing education system including its functioning and policies and the trouble the parents undertake running from pillar to post. The popular Punjab famed duo LakbhirLahiri and Lucky Hans are the directors of this hilarious play which is of 2 hours' duration. Apart from VinduDara Singh, the play features an ensemble of star cast like Sheeba, Rajesh Puri, PayalGogaKapoor, LakhbirLahiri, SurleenKaur and Akashdeep.The script of 'Golmaal – The Play' has been written by Lucky Hans. Akashdeep is the creative director.
VinduDara Singh is ecstatic with the response received for his maiden production. "I am lucky to have got a fantastic team. It is a good sign. The crowd has applauded and has approved my maiden production which is a blessing in disguise"
यह खबर निम्न श्रेणियों पर भी है:
Bollywood News