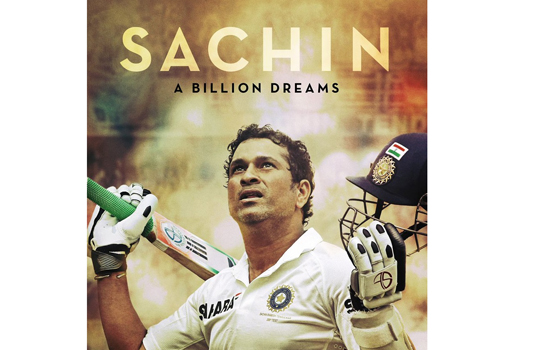 Udaipur: Sony MAX, the leading Hindi movie and special events channel brings to its viewers a movie which narrates the story of India's biggest ever sports icon, Sachin Tendulkar with 'Sachin: A Billion Dreams'. Experience the tale of a small boy with dreams and his journey to becoming the God of Cricket and the most celebrated sportsperson in his country.
Directed by Emmy-nominated British filmmaker James Erskine and produced by Ravi Bhagchandka, 'Sachin: A Billion Dreams' is a docudrama - biographical film which captures Tendulkar's cricket and personal life in substantial detail, as well as reveals few aspects of his life which have never been heard of or seen before. The movie features real footage, including clips from his matches and interviews with colleagues and family and present day stars including Virat Kohli and Mahendra Singh Dhoni. The biopic also marks the acting debut of the master blaster.
Comments: Sachin Tendulkar:
"The viewers have lived every moment of my 24 years on the field with me but no one knew what was going on in my head. They might know my scores and recall every ball but this movie will help them get inside my brain and know what I was feeling during the lows and highs. The movie will reveal my relationship with my family and also give the fans a glimpse into my personal life through my real life family footages."
Catch the inspirational story of India's biggest cricket icon with 'Sachin: A Billion Dreams' on 15th August at 8pm on Sony MAX and MAX 2.
यह खबर निम्न श्रेणियों पर भी है:
Bollywood News