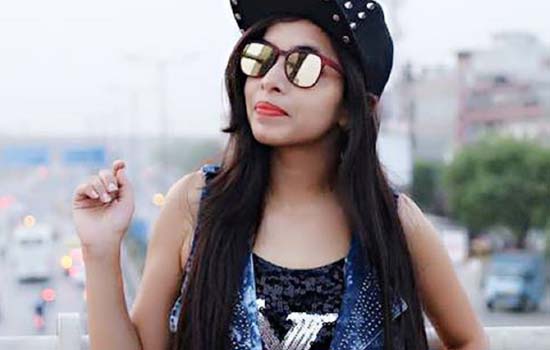 Megha Verma
Bigg Boss is popularly known for producing new controversies, melodrama and cute love stories. It's back this year to entertain with new contestants from different areas. Name of the winners of the last seasons of Big Boss are Rahul Roy, Ashutosh Rana, Vindu Dara Singh, Shweta Tiwari, Juhi Parmar, Urvashi Dholakia, Gauhar Khan, Gautam Gulati, Prince Narula and Manveer Gurjar respectively.
Bigg Boss 11 is one of the most popular controversial reality program. Colors CEO Raj Nayak had uncovered a video in which it was told that in this season the commoners can participate even. This time we will see a mix of celebrities and general people together inside the Bigg Boss house like last season .
The big point that every one is keen to know is who will be entering in the show. The hot buzz is social media sensation Dhinchak Pooja, producer and composer of the controversial lesbian song video 'Yaara Ve' Raj Mahajan, 'Ek Hazaaron Mein Meri Behna Hai' fame Nia Sharma, gold medallist wrestler Geeta Phogat may be part of this show. Bigg Boss lovers are always keen to know who all are participating in this controversial reality show. It is also rumoured that popular television and film actor Kabir Bedi, Saath Nibhaana Saathiya fame Devoleena Bhattacharjee,folk dancer Sapna Chaudhary is also said to be in the show.
Lets' know more about these controversial celebs:
1.Wrestler Geeta Phogat : Dangal girl Geeta Phogat, aged 28, is a woman wrestler from Haryana who won India's first ever gold medal in women's wrestling in the 55 Kilogram freestyle category at the 2010 Commonwealth Games. Phogat is coached by her father and former wrestler, Mahavir Singh Phogat. Phogat had earlier won gold in the 2009 Commonwealth Wrestling Championship. She qualified for the 2012 London Olympics but could not make victory. Phogat had also won a gold medal in the Wrestling FILA Asian Olympic Qualification Tournament.
She has several other international medals to her credit, including three consecutive medals in the Asian Cadet Championships in 2003, 2004 and 2005. She got recognition by the common man post the release of the film 'Dangal' produced on her biography by Actor Amir Khan. The film 'Dangal' brought next level of fame to Wrestler Geeta Phogat. Apperance of Geeta Phogat in the house of Bigg Boss is going to bear down on other celebs.
2.Raj Mahajan : Raj Mahajan, aged 39, is a Music Director, Producer, Actor, Singer, Show Host, Lyricist and entrepreneur who founded 2 companies Moxx Music Pvt. Ltd. and BinacaTunes Media Pvt. Ltd. He has released more than 150 music albums in last 4 years as Music Director or Producer. He was hosting a TV program named 'Music Masti with Raj Mahajan'. His episode with Playback Singer Labh Janjua made news because of his negative statement about bollywood before his death in Mumbai. Raj's latest music video 'Yaara Ve' is making headlines because of its controversial subject of same sex love of 2 grils. Hot and bold visuals in the song video make is more controversial. Also, Raj was blamed by his wife in the false cases of Dowry, Domestic Violence and many other serious sections incorporating 377 as counter attack when Raj filed for a divorce case because of the mental cruelty. These allegements were further proved to be fake in the police investigations. Raj's house has been grabbed by his wife's family forcibly. Raj is living separate currently. Raj Mahajan's name was in news last year as well for the appearance in Bigg Boss.
3.Dhinchak Pooja : Pooja, aged 23 years, got instant popularity due to one of her song 'Selfie Leli Maine Aaj'. Her other popular songs are 'Daaru' and 'Swag Wali Topi'. All the songs of her got millions of hits on Social Media. She became famous over the night and her subscribers count crossed 80K on YouTube rapidly. Dhinchak Pooja's real name is Pooja Jain. She was born in Uttar Pradesh and currently living in Delhi and studying graduation.She uploaded a video on Youtube named 'Swag Wali Topi' which went viral on social media in in a very short time. This video features her with a song self-styled and written which has discordant music and meaningless lyrics. This video became viral. Soon, she posted another videos titled Daaru, Selfie Maine Leli Aaj then Dilon Ka Shooter. Well, Dhinchak Pooja, YouTube Fame now is on the peak of popularity. The people who helped her achieving there are her haters actually.
4. Dancer Sapna Chaudhary : Singer-Dancer Sapna Chaudhary was born on 25thSeptember 1990 in Rohtak village of Haryana. At the very young age of 12, she suffered a huge concussion where she missed her father. Post that, in order to earn bread and butter, she joined the local band party as a lead singer and started earning the livelihood for her family. Later, she unveiled her first song in haryavani which made her even more famous and gave golden way to her singing and dancing career. Some of Sapna's most famous songs are 'Solid Body, Gora Gora, Sara Rola Pathil Kamar Ka, Bahu Zamidar Ki, Rate Vade Ge, Kahrboje Si Teri Jawani and Dahta Marna'. Gurgaon police, on the basis of a complaint filed by the Dalit activists, had registered a FIR against Sapna and also set up a special investigation team to probe the allegations. Sapna Chaudhary attempted suicide and had been admitted in hospital. According to sources she was upset about the suits registered against her. If she joins Bigg Boss as a housemate, she is going to be an entertainer for the audience for sure.
5.Hot Nia Sharma : Hot Nia Sharma (born Neha Sharma on 17 September 1990) played the role of Manvi in the soap opera Ek Hazaaron Mein Meri Behna Hai.
She played the female lead in daily opera 'Jamai Raja' as Roshni since 2014. Sharma was ranked No. 3 in the Top 50 Sexiest Asian Women List by British-based Eastern Eye newspaper. Nia is known to be bold as she doesn't shy away from exposing her hot figure in daring outfits. Nia Sharma has been making headlines for her cool moves in the web series named 'Twisted'. The conventional bahu of TV took her fans by shock with her portrayal of a supermodel in the series. Recently, the video of her liplock kiss with co-actor Isha Sharma went viral and made quite a stir. Well, the actor had got a lot of attention with her picture and has managed to grab eyeballs. The actor uploaded the pic on her social media wherein the diva posts a bra-less photo and captioned it as, "I don't think I know I'm doing but I know I'm doing it without thinking!". She is surely going to bind the house of Bigg Boss 11.
6. Kabir Bedi: Kabir Bedi, aged 71 years, is a theatre, television and film actor. His career has spanned three continents including India, the United States and many European countries in 3 media: film, television and theatre. He is admired for his role as Emperor Shah Jahan in Taj Mahal: An Eternal Love Story. Kabir Bedi is popular in Europe for playing the pirate Sandokan in the highly popular TV mini series and for his role as the villainous Gobinda in the James Bond film Octopussy. Kabir Bedi wedded four times and had three children, Pooja, Siddharth (deceased) and Adam.
He was first married to Protima Bedi, an Odissi dancer. As his marriage with Protima started to break down, he began a relationship with Parveen Bobby. They never married. He later married British-born fashion designer Susan Humphreys. In the early 1990s, Bedi married TV and radio anchor Nikki Bedi.
After that, Kabir Bedi married British-born Parveen Dusanj, who is four years younger to Kabir's daughter Pooja Bedi. Kabir wants to become father again at this age. Kabir is going to be the eldest guest of Bigg Boss.
7. Devoleena Bhattacharjee : Actress Devoleena, aged 26 years, of 'Saath Nibhaana Saathiya' fame has also been rumoured to appear in Bigg Boss. Well, nothing has been confirmed yet obviously but we can't hold to hear more about this. Devoleena has won a lot of hearts with her onscreen portrayal of Gopi Bahu. She has also managed to surprise the audience as she interspersed her sanskari onscreen image and posted sexy pictures of herself on social media. Well, we wouldn't be surprised if the actress signed the show since 'Saath Nibhaana Saathiya' is about to go off air soon. It will surely be a change to see the actress be herself. Fans and the audience will get to see her in a completely different avatar. The actress' Instagram has both, her bold and her conventionalcultured Indian avatar photos.
8. Nandish Sandhu: Nandish Singh (born 25 December 1981) is a model and television actor. Nandish started his career with modeling, Later he made his television career in 'Kasturi' as Raunak. His big career break was in 'Uttaran' as Veer Singh Bundela. He was last visible in 'Phir Subah Hogi' as Aditya. Nandish was in news because of his relationship, marriage and divorce with actor Rashmi Desai. Rashami Desai and Nandish Sandhu have had a tense relationship for years. The two at last got a separation and told about their decision rather frankly. All sorts of drifts were surrounding these two.Rashami's friends and family alleged Nandish of cheating on her while Sandhu's friends believed that it was Rashami's possessiveness which Sandhu couldn't deal with.