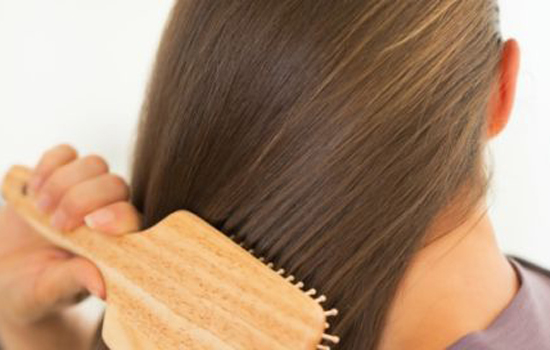 Fenugreek seeds not only help hair fall control, but also help in dandruff control as well as make your hair thicken if you use the remedy regularly at least for a month to actually be able to see real results. The methi seeds are known to be used in a myriad of hair problems including dandruff, rough, and dry hair. It is chiefly used to remedy hair loss. The composition of lecithin and amino acids in the methi seeds is what makes it a fine remedy for hair related issues. The application of methi seeds offers a setback to hair loss and hair thinning.
Some Easy Ways to Apply of Methi Seeds for Hair Fall Control:
Apply a mixture of powdered methi seeds and coconut oil on the hair and massage. Then, massage it for at least half an hour and keep it on for 3 hrs before providing it a thorough wash-off with a shampoo. This is an excellent remedy in case of hair loss.
Soak a handful of methi seeds in water overnight. Next day, grind the seed to powder and make a paste of it by adding water. Apply it as a hair mask on the hair and leave it for an hour. Subsequently, shampoo your hair to make them softer and shinier.
Make a fine paste of fenugreek seeds and curry leaves. Apply this paste on your hair and scalp to get longer, lustrous and thicker hair. Most of the south Indian women with thick mane use this remedy for getting their beautiful locks nourished. The methi seeds or fenugreek seeds are use.derived from the herb known as methi and are native to the Indian soil. The seeds of methi are known to counter a number of hair and skin problems, in addition to several health problems. So, Lap up the comforting embrace of the Mother Nature to resolve the issues related to your hair in the form of methi seeds. The effects of all these remedies will become obvious on the continuous
यह खबर निम्न श्रेणियों पर भी है:
Beauty Secrets